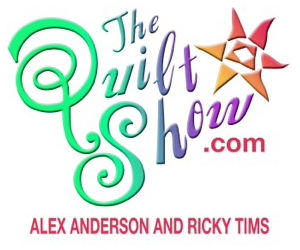 Gyleen on The Quilt Show
Watch Gyleen on a Free episode of The Quilt Show! The episode, airing February 9 - February 16, 2014, can be viewed for all existing TQS members or by creating a free Basic account at The Quilt Show. Additionally, The Quilt Show is offering fans of Gyleen an exclusive coupon. To receive $5.00 off of a 1-year TQS Star (paid) membership, use coupon code 26614268817.
Follow the steps below to sign up and watch.
Visit www.thequiltshow.com
Click on the Join Now button
Create a profile name and password
Complete the sign up process for the Basic (Free) membership
Watch the episode here. Remember, the video will be available February 9 - February 16, 2014.